How to get more traffic to your website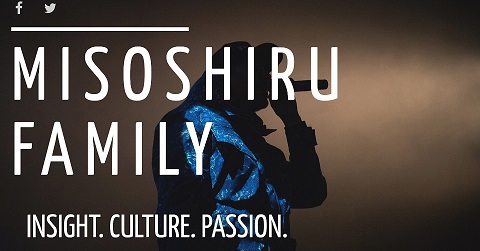 In this internet age, with its billions of options, consumer attention span is low. If you're lucky enough to get website traffic, you have to make the experience of viewing your website as easy, smooth, and painless as possible. From there, you want to get as many visitors as possible so they can see your products and services.

So what exactly do you need to focus on to get website traffic?
1. Looks
Make sure your website is attractive, well designed, and simple. You want to wow your visitors with stunning images and add a smooth feel to the viewing experience, without clogging the page. Less is more, especially here.
2. Focus on mobile.
If you didn't already know, Google now indexes and ranks your website basing on the mobile version of the site. How well it runs on mobile devices is referred to as 'mobile-friendliness'. So while you build your awesome website, ensure it's just as fresh and easy to use on mobile.  The better the experience, the more website traffic.
3. Navigation
Who wants to be stuck on a site, struggling to find what they're looking for hours? I guarantee even your most dedicated customer will abandon your website if it becomes a hassle. So make it easy for viewers to find what they need. Add page links to the top and bottom menus, as well as relevant sections. 

4. Speed
If a consumer is searching for a laptop and clicks on your website, and it takes forever to load all your fancy images and design, they'll quit and check out the next website. That not only results in loss of clientele, it also hurts your ranking in Google. So ensure your site doesn't take longer than 3 seconds to load.

5. Use small sized images.
Naturally, you want to impress your viewers with beautiful images. However, don't forget to compress those images before uploading them. This not only improves loading speed but also reduces data consumption by viewers – making your website a great experience for your clients. 
6. Attractive headlines
Yes, it is your website, and you want to tell the world about you and what you do. But no one is interested in anything other than how to solve their problems. So switch the focus from you to your audience. Tell and show them what they can benefit from using your products and services. 
7. Product / Service description
Be clear and detailed in describing your services or products. Use easy-to-use language so all viewers can understand and get the message. Tell them how your product works. Show pictures of examples where possible. 
8. Social proof
Use testimonials and reviews from your clients and pin them on your website. These serve as proof that your company really does exist, does what it says it does and does it well.
9. Content
Study your audience. Find out their needs and day-to-day challenges. Then create useful, engaging content on how to help them, without necessarily asking them to buy. These freebies will get you traffic, and traffic definitely results in sales.
10. Backlinks
Backlinks are links on other websites that link back to your website. For example, if I got this amazing article about how reading can change your life, and wanted to share it so I posted it on my own website, I've created a backlink to that particular website. Google sees it and starts to consider my website as a good, helpful source of content. So you need other websites to link back to your content.
So, that's how you can create a great user experience for your viewers and get more website traffic.
Also keep in mind, whatever makes your viewers happy, makes Google happy – essentially performing Search Engine Optimization (SEO) for your website.
Author's note:
On top of writing, we're the best Website Designers in Uganda, providing world-class websites for your business or organization – as well as Hosting services and Search Engine Optimization.
We also build brands through Digital Advertising.
Check out our Home and Services pages for examples of the work we've done, and to see how we may be of service to you.
Thanks for reading.
Feel free to share using the buttons below, as well as comment with your views or topic you want us to cover.